Well we really didn't do much in this *Fast* Training cause I got dc for some reason. I'll  do the training once again if I have a good FPS that is.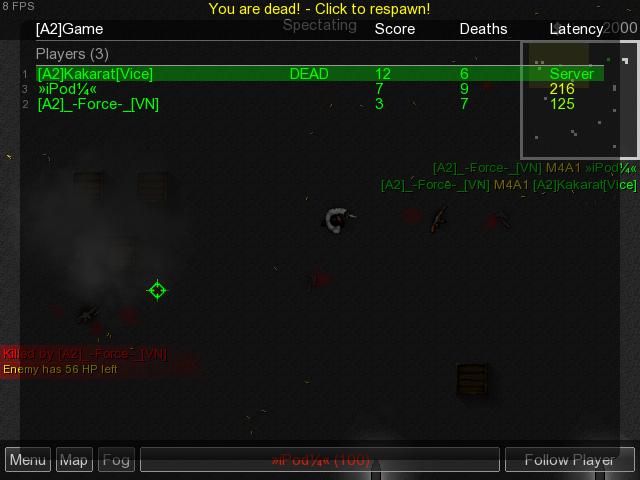 Kakarat - 12
Ipod - 7
Denis(force) - 3(how unlucky)
Server Name : [A2]Game
Fog of War: Off
Gamemode : DeathMatch
Start money : 160000
Winner is Kakarat
Comments : Ipod you done well. Denis joined in.. When me and Ipod was training. I was playing for fun too.