What's up everybody , we reopen villager with the new update  
  . Now we have skill system in villager with the team co-op system :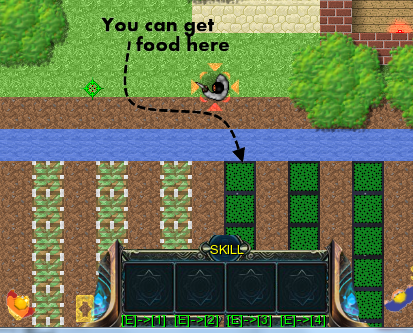 as you can see , there is a skill menu in the bottom of the screen . You will have skill in level 3 , 6 , 9 and 12 . To use skill , press E button and select a number . 
We also have team co-op system .
ok , and here is some picture of server :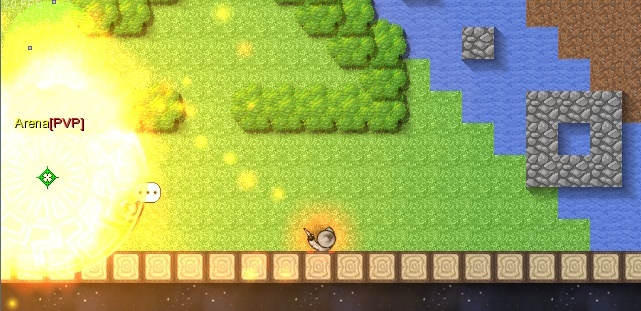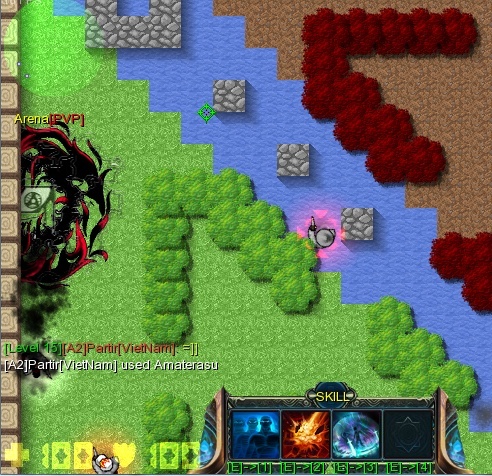 ( Partir is using amaterasu , the ultimate skill )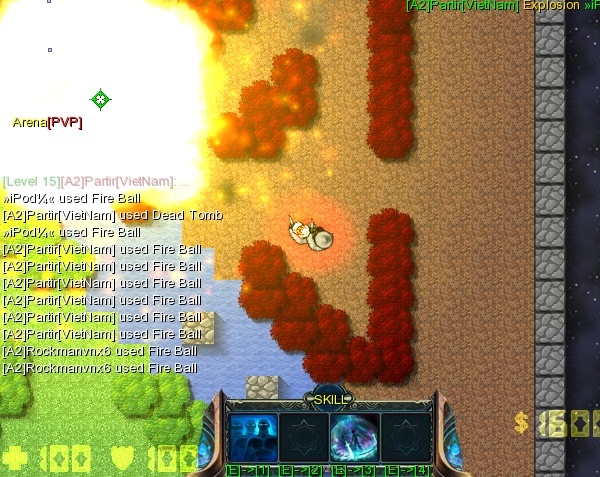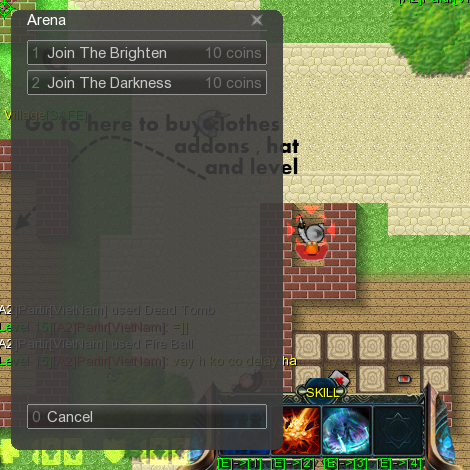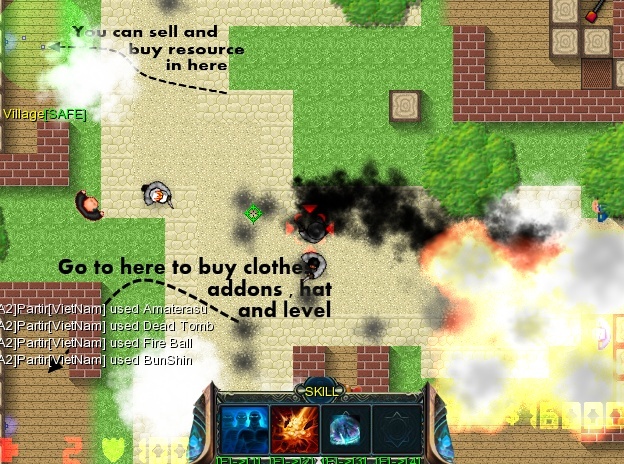 Partir used the combo and im running with 2HP xD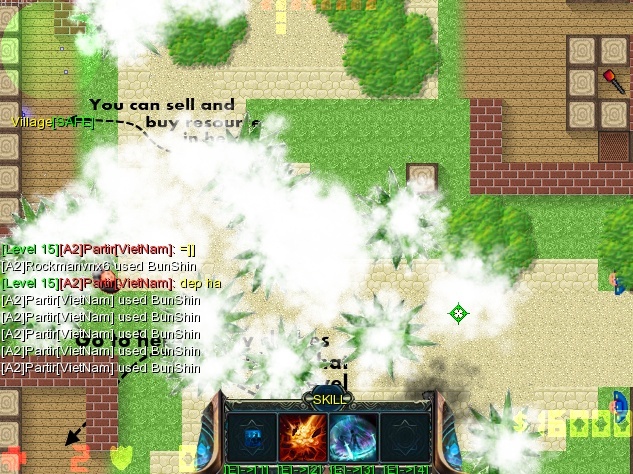 this is bunshin , you can use this to teleport to somewhere but your enemy won't know your position .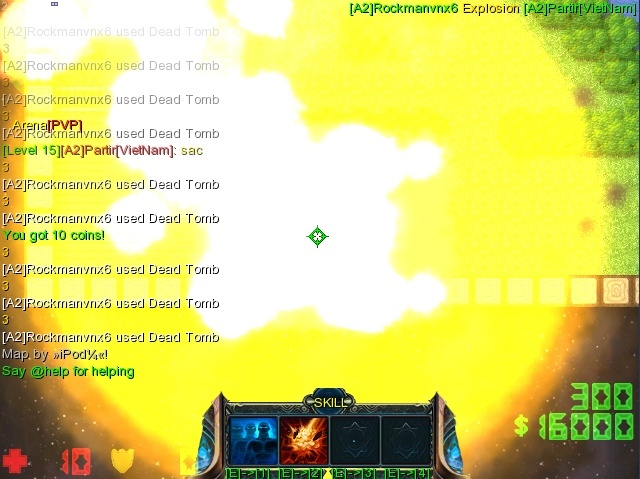 And this is my dead tomb combo , which made partir died , it looks like the sun xD